Eintreffen des italienischen Flottenkommandanten:Capo di Stato Maggiore
della Marina Militare Ammiraglio di squadra Valter Girardelli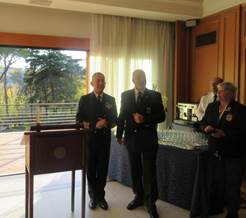 Der Italienische Flottenkommandant:Capo di Stato Maggiore della Marina Militare
Ammiraglio di squadra Valter Girardelli spricht zu den Delegierten der IMC.
Hier mit Admiral Schindler und Admiral Paolo Pagnottella

Gruppenfotos der Delegierten mit Admiral Girardelli im Offiziersclub
Saluti – Cin Cin – Cheers – à votre santé – Nazdrave-Prost – zum Wohl!

Dinner in Officers Club
Left: Bulgarian Naval Confederation – President Ivan Gotsev ,
ÖMV-President Col. Prof.Karl Skrivanek
Maryse Van Bussel , President ANAFN/NVOZM ,B -and Paul Quinn RNA,UK
IMC-President Admiral Paolo Pagnottella-He is also President of Italian ANMI
----------------------
Treffen mit Admiral Silverio Titta und seiner Gattin Elvira im Rahmen der Tagung am 18.11. und 19.11.2017 im Circolo .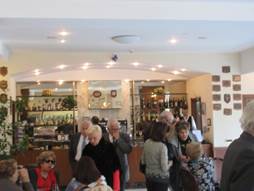 Bar in Officers Club "Caio Duilio"
Wall decoration in Officers Club , pictures made with clams.
Various Crests in Officers Club CAIO DUILIO in Rome
Admiral Silverio Titta and his wife-Elvira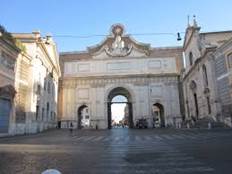 Piazza del Popolo , Rome
IMC-Meeting in Rome 21.12. 2017
Col. Prof. DI Karl Skrivanek, President ÖMV